June '23 Energetics of Life & Love Workshop Brookings OR
I am delighted to announce that Paul and I are offering an Energetics of Life and Love, Level One Workshop on the beautiful Oregon Coast June 14-19, 2023. Why? It is just time. Time for you to have the opportunity for in person training. Zoom training can only take you so far.
The week together will boost your perceptual skills, add new layers of power and grace to your personal presence, and offer you a chance to learn directly the energetic art of Wild Attraction from Paul and I. (In addition, you will be receiving energy work adjustments at times during the week to enhance the change process).
Senté Workshops are always unforgettable experiences. You will find it is a particularly powerful experience to have a week together in person in a small group that maximizes the opportunity for individual attention.
The Oregon Coast is a gorgeous environment for relaxing, breathing in beauty, and enjoying the company of your fellow classmates. We will also spend at least one afternoon in the nearby beautiful Redwood Forest.
The Workshop will begin midday on Wednesday, June 14, in Brookings, Oregon. It will end at 2:30pm Pacific on Monday, June 19th. There will be a pre-workshop Introductory Zoom Meeting on Saturday June 10 at 10am pacific. (It will be recorded in case you can't attend.)
The cost is $1900. It includes 5 nights lodging, 6 days of training events, and three meals.
Prerequisite: Enrollment in Energetics of Life and Love class or comparable Senté training, and permission of instructor.
There is a $200 non-refundable deposit to hold your place. (Please send your deposit to [email protected]) We have 8-10 available spaces. You can expect comfortable housing, interesting guest speakers, and a fantastic experience.
Brookings, Oregon is small coastal town on the edge of the 12-mile long stunning Samual Boardman Coastal Corridor on Hwy 101. The beaches are gorgeous!
If you are traveling from out of town the nearest airport is Medford, Oregon. People who fly in should plan to overnight in Ashland and then carpool with someone driving over to Brookings, or rent a car.
Brookings is a 2.5 hour drive from Ashland (longer if there is road work.) If you have time, Ashland is a very charming town to visit, with a world renown Shakespeare theatre, great restaurants, and beautiful parks and trails.
**Please do purchase travel and flight insurance. We can not give refunds for illness, travel delays or change in plans.
***COVID: We are committed to providing as safe an environment as possible. Many of our activities will be held outside, and our protocols will reflect the best medical advice on suggested measures at the time of the workshop.
Questions? Please email Patty at [email protected].
See you soon!
Your Instructor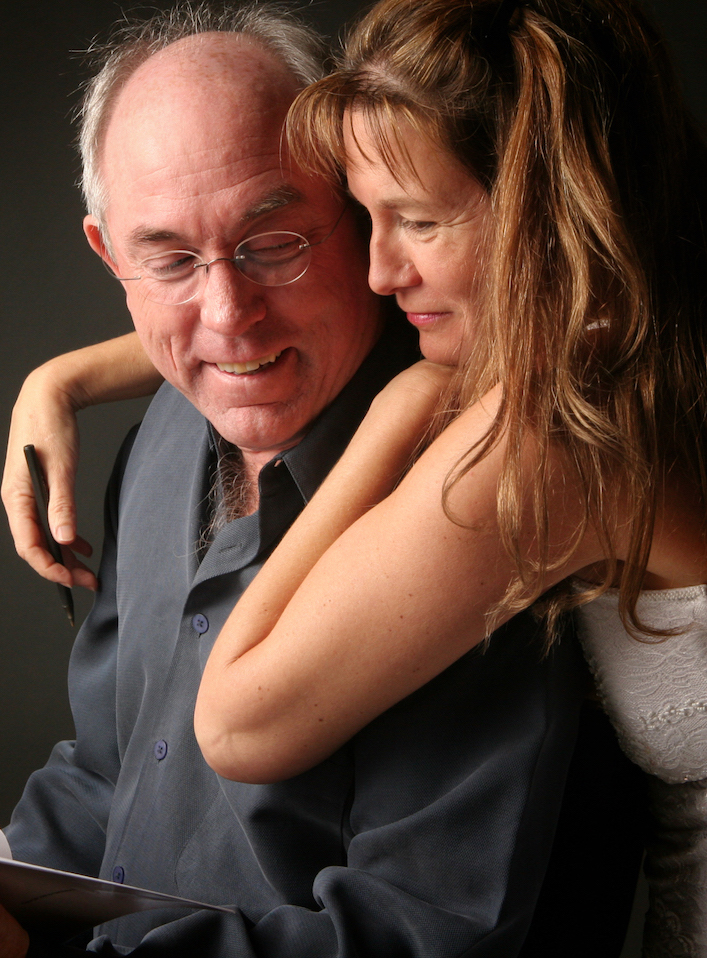 Paul and Patricia Richards are pioneers in the rapidly developing field of energetic seeing. They enjoyed successful careers in aerospace, martial arts, and medicine prior to forming the Senté Center, an innovative training facility, in 1992. Their groundbreaking work on the role played by Energy in human health, empowerment, and relationship is the most powerful and practical exploration of this topic available today.
Frequently Asked Questions
When does the course start and finish?
This workshop commences June 14, 2023 and runs continuously until mid-afternoon of June 19.
Who is eligible to attend this retreat?
Current students in the ENERGETICS OF LIFE and LOVE Level One Class, and students who have comparable Senté training (other Senté classes and individual sessions). Instruction permission is required. Please email Patty at
[email protected]
with questions.
What are the costs, and terms and conditions I need to know as a participant in the event?
The cost of the workshop is $1900. This includes 5 nights lodging, the lectures and events, and three meals. There is a $200 non-refundable deposit upon application (payable to
[email protected]
), and the balance of $1700 is due by May 1. You make your final payment via this page. After May 1, your enrollment fees are non-refundable. Please see the posted Covid Policy and read it carefully. We recommend you plan carefully, take covid precautions seriously in the two weeks prior to the workshop, and have travel insurance and flight insurance.
What should I bring with me?
The Oregon Coast weather is generally temperate, but changeable. June is known as one of the best months to visit Brookings. Average daytime temperature in June is 69 degrees, and night time temps can drop to 47 degrees. June is typically a dry month (6 days of rain.) You can expect Brookings to be significantly cooler than the Rogue Valley (it can be 98 degrees in Medford and 63 degrees in Brookings.) Beaches can be windy. Mornings are often cool and foggy and then the sun comes out mid-day and it is gorgeous and warm (usually around 65-70 degrees in June). Bring layers and be sure to have a fleece or jacket with you and a light raincoat. Bring a small day pack and a water bottle. Have walking shoes (and/or sandals with good traction.) If you are driving to the workshop bring a folding camp chair since we will meet outside at the beach or redwoods as much as possible. A headlamp or small flashlight is always a good thing to bring. There is a hot tub at the main house—you may also want to bring a bathing suit. Since we will often be car pooling try to pack light. I would recommend casual comfortable clothes: short sleeves, a sun shirt, sun hat, sun screen, sunglasses, a long sleeve shirt or light sweater, capris and a pair of long pants—perhaps one pair of shorts (especially if you are spending time in Ashland where it is much hotter.) Bring a warm fleece and perhaps a scarf and hat for windy days at the beach. I find I don't wear a lot of sleeveless tops and shorts in Brookings but I do in Ashland-it can get up to 100 degrees. We do not have much humidity in Oregon, so if you are coming from the east coast you will find that to be quite a difference. Any thing you don't have or forget to bring I probably have and can share with you. Brookings is a small coastal town of 7,000 people. It has a big Fred Meyer store with a pharmacy and a grocery store well stocked with health foods and organic produce. You will be doing some food prep in your house so if there is a specialty item you feel you need that may not be readily available plan to bring it with you (or get it in Ashland Co-Op the day you fly in.) There are several good cafes and restaurants in Brookings--many have dairy free, gluten free or meatless options.
What are the sleeping accommodations?
We are housing people in comfortable homes in the Brookings/Gold Beach area. The majority of people will have their own room. Some bedrooms will be shared or a bathroom may be shared. We anticipate that each household, as in past years, will create a micro-environment where interesting discussion and practice and processing may go on in between the scheduled activities. A valuable part of a Sente event is jumping into the Mystery together with Paul and Patty, and interacting and creating a household with classmates in a new environment. Be flexible, be open, be curious about others and you will have a great time!